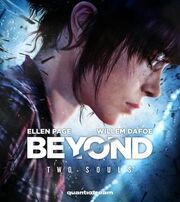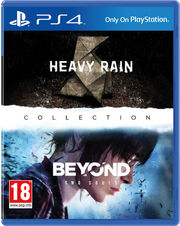 Beyond: Two Souls is a video game developed by Quantic Dream in 2013. It was Quantic Dream's next game after Heavy Rain, to which it bears some resemblance in terms of gameplay and style. The two games were packaged together and released in Europe, Asia, and Australia as the Heavy Rain & Beyond: Two Souls Collection on March 2, 2016. Both games and Detroit: Become Human were released as the Quantic Dream Collection on December 4, 2018.
The game was dedicated to the memory of Normand Corbeil, who died of pancreatic cancer while composing its soundtrack. Two concept artists for Heavy Rain, François Baranger and Ronan Rouxel, also provided concept and character art for Beyond: Two Souls.
Trivia
[
]
Due to an easter egg in one chapter of Beyond: Two Souls that mentions the Origami Killer, the main antagonist of Heavy Rain, players have speculated the two games may be set in the same universe.
External Links
[
]