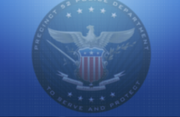 "Four Days": The Heavy Rain Online Experience is a unique, three-week experience that first went live on January 26, 2010.[1] During the experience, you will be using your mystery skills on the official Heavy Rain official website. You take on the role of a detective, searching for the Origami Killer.
The game has ended, and is no longer available to play.
Challenges
Edit
The First Challenge
Edit
The first challenge will suck you into the fracturing mind of a nascent killer. You need to know your prey to catch him. Keep your eyes open, even as his malign influence starts to impossibly spread and most importantly, don't fall under his spell.
The Second Challenge
Edit
The second challenge includes detecting, protecting, collecting, and analysing evidence. You must build a profile by talking to witnesses using subtlety, tact, imagination. The killer must be found!
The Third and Final Challenge
Edit
The third and final challenge is the endgame. If you've proven your worth, you'll be propelled to the highest levels of the investigation. To succeed, you'll need to re-enter the killer's psyche and break all the rules to find your suspect. There are multiple suspects. Which one is guilty?
Make your decision, and live with the consequences. In the end, it's your call.
The Reward
Edit
If you successfully identified the correct suspect in week 3 on March 24, 2010, you will have received an e-mail containing an unlock code for the ARI dynamic theme. (US players will have received the Crime Scene theme.)
External Links
Edit
References
Edit